Hello everyone 👋
For those of you that celebrate Christmas, today marks the ONE WEEK countdown! Have you got your decs up, presents wrapped and feeling ready to have a well-deserved break from 2020s events?
For those who have furry (or non-furry) friends, it's always nice to get them involved.
SO, we asked our staff to send in their CUTEST 'Festive Pets' photos, and boy, are they cute! (Prepare for CUTENESS OVERLOAD!) 🐶🐱🐹🐰🐕🐈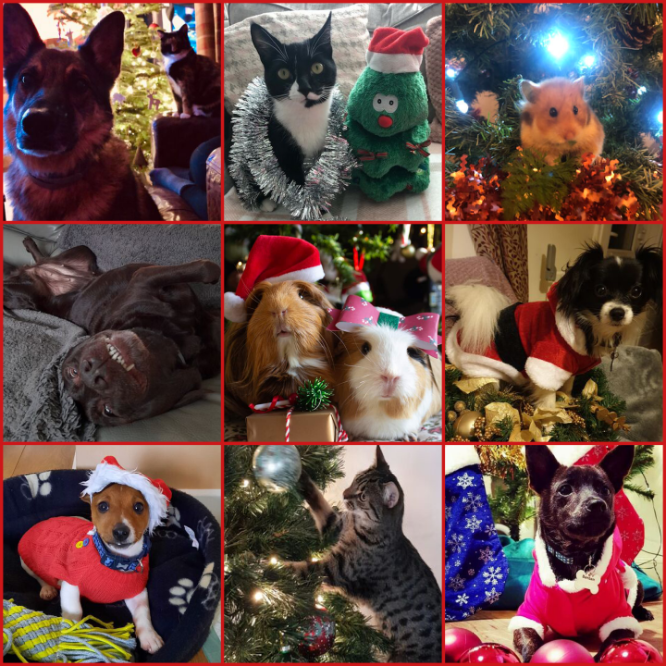 Do any of you guys have any pets, and if so, we want you to send us yours in the comments below, and upload a lovely picture! 😍 How old are they, what is their name, the whole lot!
Rebecca