A very Happy New Year to our lovely Community Members!
As some of our Facebook and Twitter members may have seen, Utilita currently has a
Mobile Hub
where Utilita customers and even perspective customers can come and get any assistance and advice, relating to all thing's energy.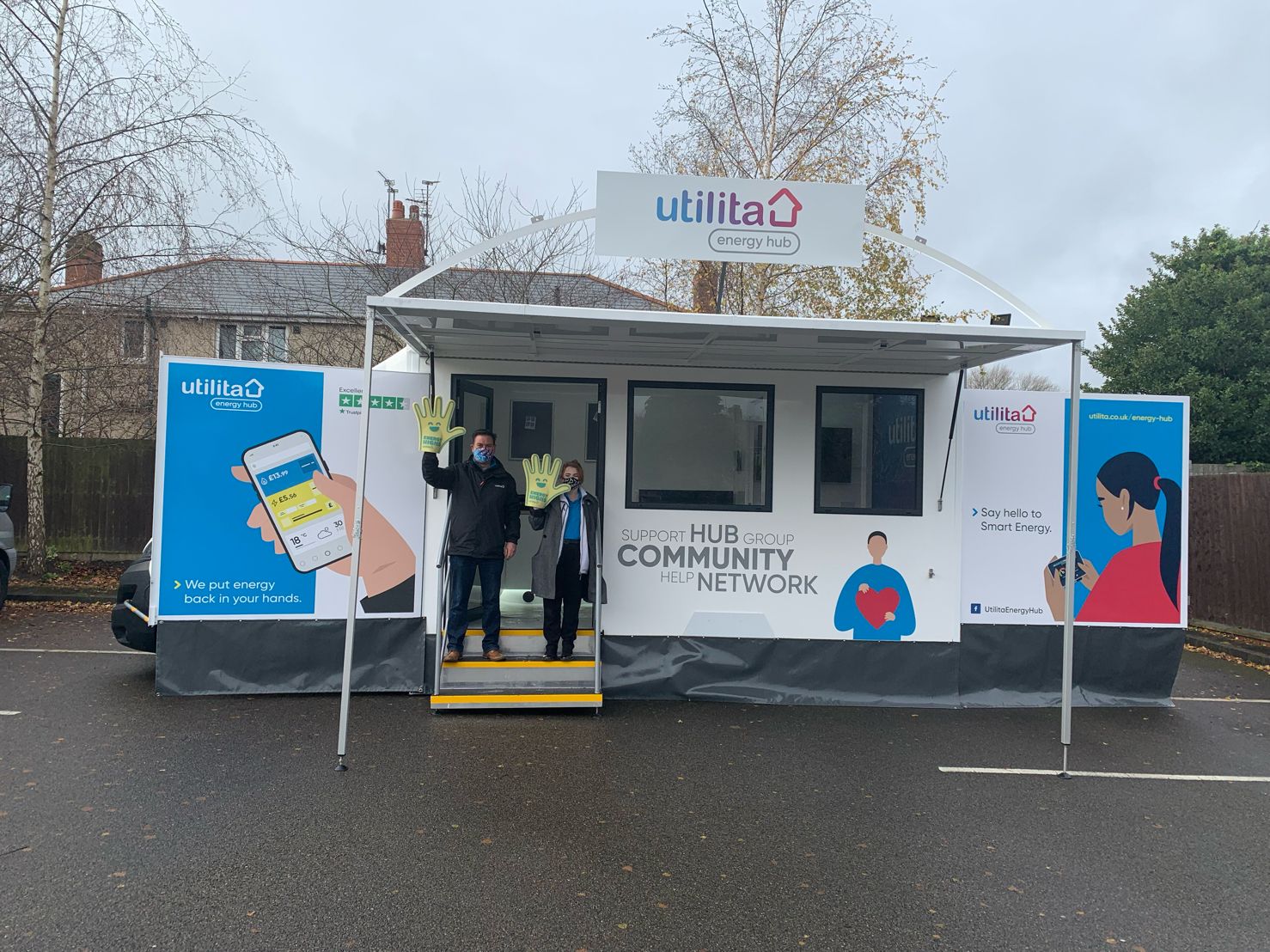 So, what is the Mobile Hub?

the Mobile hub was supposed to be used for the Utilita sales team to tour the country and gain perspective customers, however, as Utilita has taken the decision to not take on any new customers due to the Energy Crisis - this would no longer be possible!
Naturally this left us with a van that's been left to get dusty and sit around - until Utilita's Hub Team leader - Jack Badger, came up with the idea to use the van to help the public with energy advice and energy saving tips - and so this mobile sales piece was rebranded into a
Mobile Energy Hub
that can be used to give the people of the UK a one on one experience around energy!
We managed to speak to Jack who said:

"I put forward the idea, that it could be used to provide energy efficiency and energy saving advice. We've been working with our community partners to offer the service and have so far used it at 'Excel Church' - one of our community partners that we've worked with throughout the year.
We've been giving advice to both Utilita and Non-Utilita customers, and we plan on utilising the hub across the country, across all nine hubs areas around the country - and in Scotland
The plan is to reach the areas surrounding the existing hub locations, where people may be just that little too far away to be able to reach the hubs conveniently! We want to try and include as many people as we can, in order for them to have access to this great resource!"
When asked how the public has been finding it Jack replied:

"It's been positive so far, we've only had a handful of customers come in to use our services, but it has been positive overall. I think what's great is people have an agent to speak to face to face, so it gives that human element. This also lines up with our mission to not be a 'Faceless Energy Provider' - when we can meet customers face to face, we relish that opportunity!"
It's nice to see that this has had such a positive impact already and that sometimes having that human personal touch can make all the difference, Jack has certainly been very innovative and had the public at the heart of this idea!
If your currently in the West Brom area, and want to get some energy advice why not visit our Mobile Hub at Excel Church!