Welcome to the 'Energy Efficiency' Board!
Welcome to the Energy Efficiency Board! 📢
This is your GO TO place for all things 'energy efficiency' - here we share our top tips to save energy, as well as our great services that also help you save including Smart Score in the My Utilita App, and our High 5 Energy Saving Campaign!

This is also a place for you to share any fab energy saving tips that work for you, that other members would really benefit from!
Have your say! Post here by selecting the blue 'post new thread' button
(screen shot shown below)
on the top right hand side on this boards homepage. You can also leave suggestions/feedback here for our Community Manager to investigate too!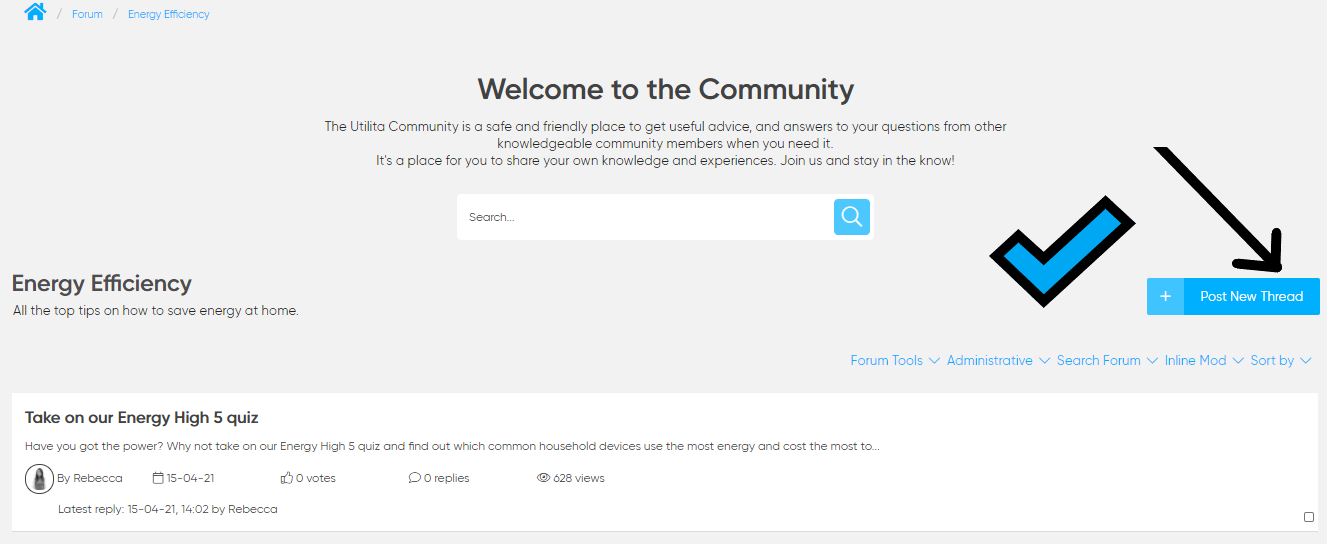 ​​​​​​​If you see wrong doing, unreasonable member behavior, or anyone breaking the
community guidelines
, please let me, your Community Manager know by sending me a
DM
😀